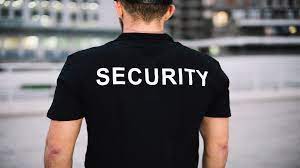 Best Careers for Veterans: Security
As a veteran with a background in security, you possess valuable skills and experience that can be applied to various careers in the security industry. Here are some of the best career options for veterans in the security field:
Security Consultant: Use your expertise to provide advisory services to organizations on improving their security measures, conducting risk assessments, developing security protocols, and implementing security strategies.
Security Manager: Take on a managerial role in security, overseeing the implementation and enforcement of security policies, managing security personnel, and coordinating security operations within an organization.
Cybersecurity Specialist: With the increasing importance of protecting digital assets, a career in cybersecurity can be highly rewarding. You can specialize in areas such as network security, information security, or ethical hacking, helping organizations safeguard their systems and data.
Physical Security Specialist: Apply your knowledge of security protocols and risk assessment to protect physical assets, such as buildings, facilities, or critical infrastructure. This role may involve managing access control systems, conducting security audits, and implementing surveillance measures.
Private Investigator: Utilize your investigative skills and attention to detail to conduct inquiries, gather evidence, and provide investigative services to individuals, corporations, or law enforcement agencies.
Security Analyst: Analyze security threats, vulnerabilities, and incidents to identify potential risks and develop proactive measures to mitigate them. Security analysts often work in security operations centers (SOCs) or incident response teams.
Loss Prevention Specialist: Work in the retail industry to prevent theft, fraud, and other losses. You can develop and implement loss prevention strategies, train employees on security protocols, and investigate suspicious activities.
Intelligence Analyst: Leverage your analytical and research skills to gather, assess, and interpret intelligence information. Intelligence analysts are vital in both the private and public sectors, assisting with threat assessments, risk analysis, and strategic decision-making.
Emergency Management Specialist: Apply your knowledge of security and risk assessment to plan and coordinate emergency response efforts. This role involves developing emergency response plans, conducting drills, and ensuring organizational readiness in the face of natural disasters or security incidents.
Security Systems Engineer: Combine your technical skills and security expertise to design, implement, and manage security systems, such as access control systems, video surveillance, or intrusion detection systems.
These are just a few examples of the many career paths available in the security field. Consider your interests, skills, and the specific areas of security you find most compelling when choosing your next career. It's also beneficial to pursue certifications or additional training relevant to your chosen career to enhance your marketability and stay updated with the latest industry trends.