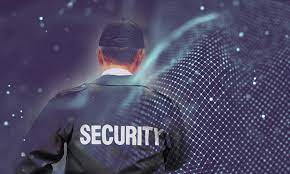 How to Increase Your Security Guard's Pay
If you're looking to increase the pay of your security guards, here are several strategies you can consider:
Review the current compensation structure: Evaluate your existing pay structure to ensure it is competitive with industry standards and takes into account factors like experience, responsibilities, and certifications. Compare your rates with other security firms or organizations in your area to determine if adjustments are needed.
Performance-based incentives: Implement a performance-based incentive program that rewards security guards for exceptional performance, such as meeting or exceeding targets, consistently displaying professionalism, or demonstrating exceptional skills. This can motivate guards to excel and be rewarded accordingly.
Additional certifications and training: Encourage your security guards to pursue additional certifications and training programs related to their field. These additional qualifications can make them more valuable assets to your organization, and their increased expertise can be reflected in their pay.
Career advancement opportunities: Create a clear career progression path for security guards within your organization. Offer opportunities for promotion to higher positions, such as supervisory roles or specialized security positions. Each promotion should come with an associated pay increase, providing an incentive for guards to grow and develop their skills.
Regular performance reviews: Conduct regular performance evaluations for your security guards and use them as an opportunity to provide constructive feedback and discuss potential pay raises. Consider implementing a system where pay increases are tied to performance reviews, allowing guards to see a direct correlation between their performance and compensation.
Employee benefits and perks: Enhance the overall compensation package by offering additional benefits and perks. This could include healthcare benefits, retirement plans, paid time off, flexible work schedules, or other incentives that contribute to a better work-life balance and overall job satisfaction.
Recognition and rewards: Establish a system to recognize and reward outstanding performance or achievements. This can be through regular employee recognition programs, employee of the month/year awards, or other forms of acknowledgment that boost morale and provide tangible benefits, such as bonuses or gift cards.
Market research: Stay informed about the current job market trends and wages for security guards in your area. Adjust your compensation accordingly to remain competitive and attract and retain qualified security personnel.
Seek feedback: Regularly seek feedback from your security guards regarding their job satisfaction, compensation, and areas for improvement. By understanding their needs and concerns, you can make informed decisions to address any issues and improve their overall compensation package.
Remember, it's essential to strike a balance between fair compensation and your organization's budget constraints. It may not always be possible to provide substantial pay increases immediately, but by implementing some of these strategies, you can demonstrate your commitment to your security guards' well-being and create an environment that encourages professional growth and job satisfaction.